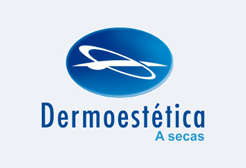 Corporacion Dermoestetica S.A. is a company headquartered in Valencia, Spain offering medical aesthetic treatments in Spain and Portugal through a network of 43 centers and clinics. The company is the leader in the Iberian market and probably the biggest player at a pan-European level.
The company's product offering includes a variety of medical aesthetic treatments, surgical and non-surgical, which are administered by doctors, as well as dentistry. Examples of surgical procedures are rhinoplasty and liposuction while non-surgical procedures are laser hair removal, laser-based skin rejuvenation, collagen injections etc.
The sector of medical aesthetic services is developing very fast in Europe and the US and the company has experienced significant growth. Corporacion Dermoestetica's strategy is to transfer its successful business model to other countries across Europe and is currently expanding in Italy.
View Website
Sector: Healthcare / Pharma
Subsector: Medical Aesthetics
Country: Spain
Acquired: 2003
Sold: 2005