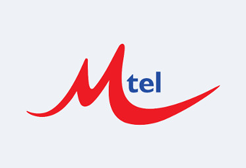 Mobiltel (BCF), founded in 1994, is the first and largest GSM mobile phone operator in Bulgaria. It has more than 5.5m customers. In 2001 M-Тel launched its pre payment sim cards which allowed customers to purchase credits prior to calling; this was a great success and saw the amount of customers using their network increase dramatically.
The company had a market share of about 58% and 3,000,000 clients in September 2004, while in 2006 Mobiltel reached 4,000,000 clients. Despite the difficult economical environment affecting the entire IT and Telco industry in Bulgaria, Mobiltel's performance remain stable with a customer base of 5.3m.
Mobiltel also offers pre paid service for cheap telephone calls, SMS and mobile Internet boband owns Loop - the largest virtual mobile operator operating in Bulgaria, specially designed for young customers.
View Website
Sector:TMT
Subsector:Mobile Telephony & Accessories Retail
Country:Romania
Acquired: 2004
Sold: 2006