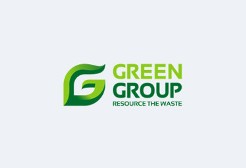 Green Group is a leading, Romania based, recycling companyin Central and Eastern Europe currently active in two business lines, the PET bottle and Electric and Electronic Waste (WEEE). Green Group is also a leading staple fiber producer with nearly 100% of output exported to Western Europe, mostly Germany. The company operates through 4 subsidiaries:
Greentech collects PET bottles and converts them to PET flakes. It has recycling facilities in Romania, FYROM and Serbia and is active in collection in CEE as well as in Germany.
Greenfiber, with manufacturing facilities in Buzau and Iasi, it uses PET flakes to produce polyester fiber used in the automotive, furniture, garment and personal care industries. Greenfiber's production is exported to Western Europe.
GreenWEEE specializes in the collection and recycling of electric and electronic waste (WEEE) such as refrigerators, PCs, TV sets, mobile phones, small household appliances etc. It also recycles aluminum and copper cables.
Greenlamp specializes in the recycling of electric lamps of all kinds.
View Website
Sector: Manufacturing
Subsector: Waste Management / Recycling
Country: Romania
Acquired: 2012
Sold: -