United
Milk
Company
(OMK)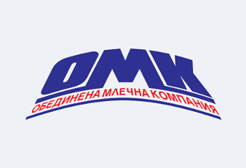 United Milk Company (OMK) is a leading Bulgarian dairy, which produces and markets a variety of milk products under a number of brand names. With 50 years of milk processing experience, OMK is one of the largest Bulgarian companies in the branded food sector and one of the biggest exporters to the US, Australia, Lebanon, Canada, and Russia.
OMK was created from the merger of several milk processing plants in Bulgaria. Global Finance worked closely with the company to strengthen the management team, install systems and procedures and define its strategy After the company's reorganization and restructuring, it currently has two production sites in Plovdiv and Shoumen.
As of July 3, 2007, United Milk Company AD operates as a subsidiary of Vivartia Holding S.A.
View Website
Sector: F&B
Subsector: Diary Products
Country: Bulgaria
Acquired: 2003
Sold: 2007